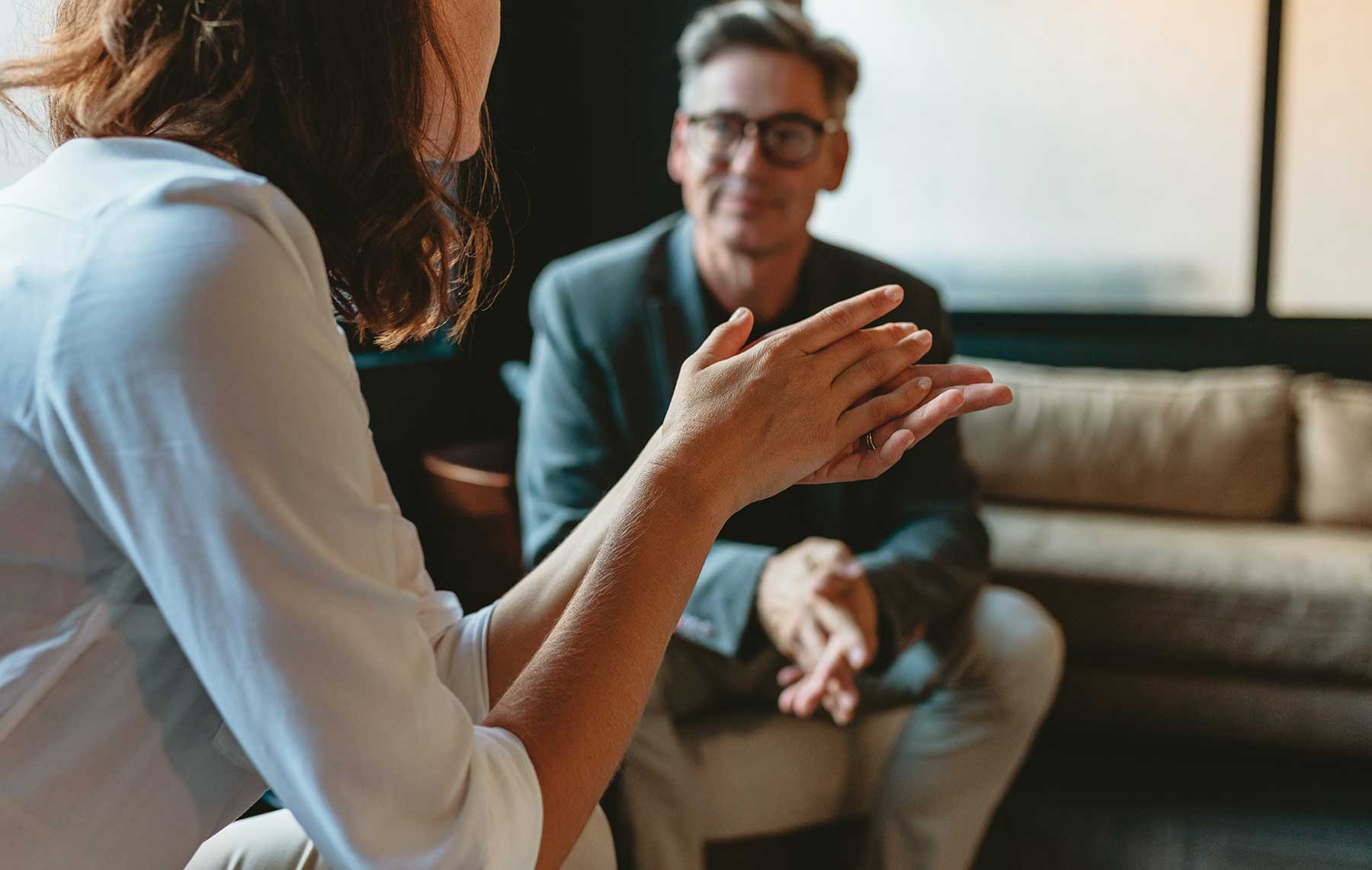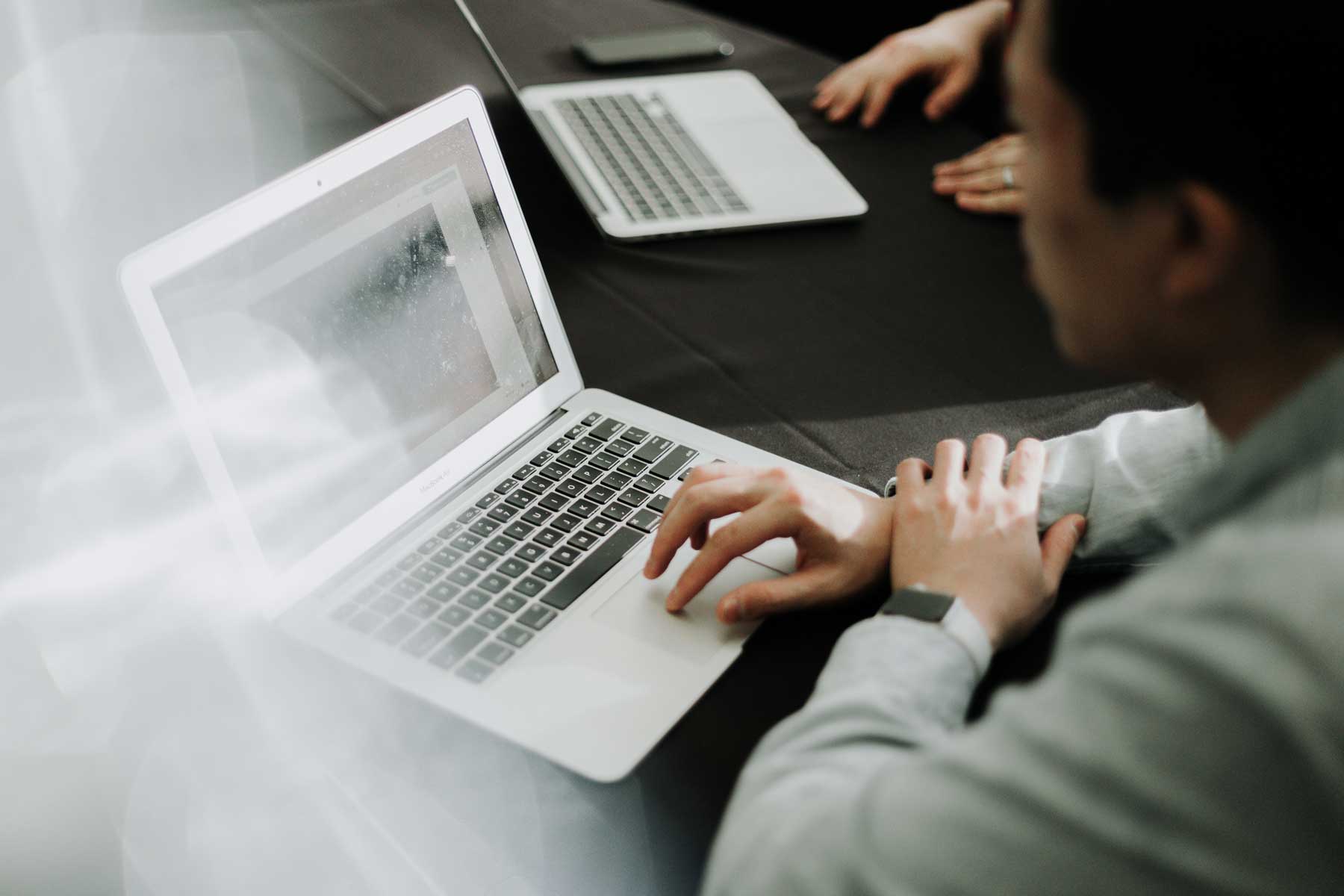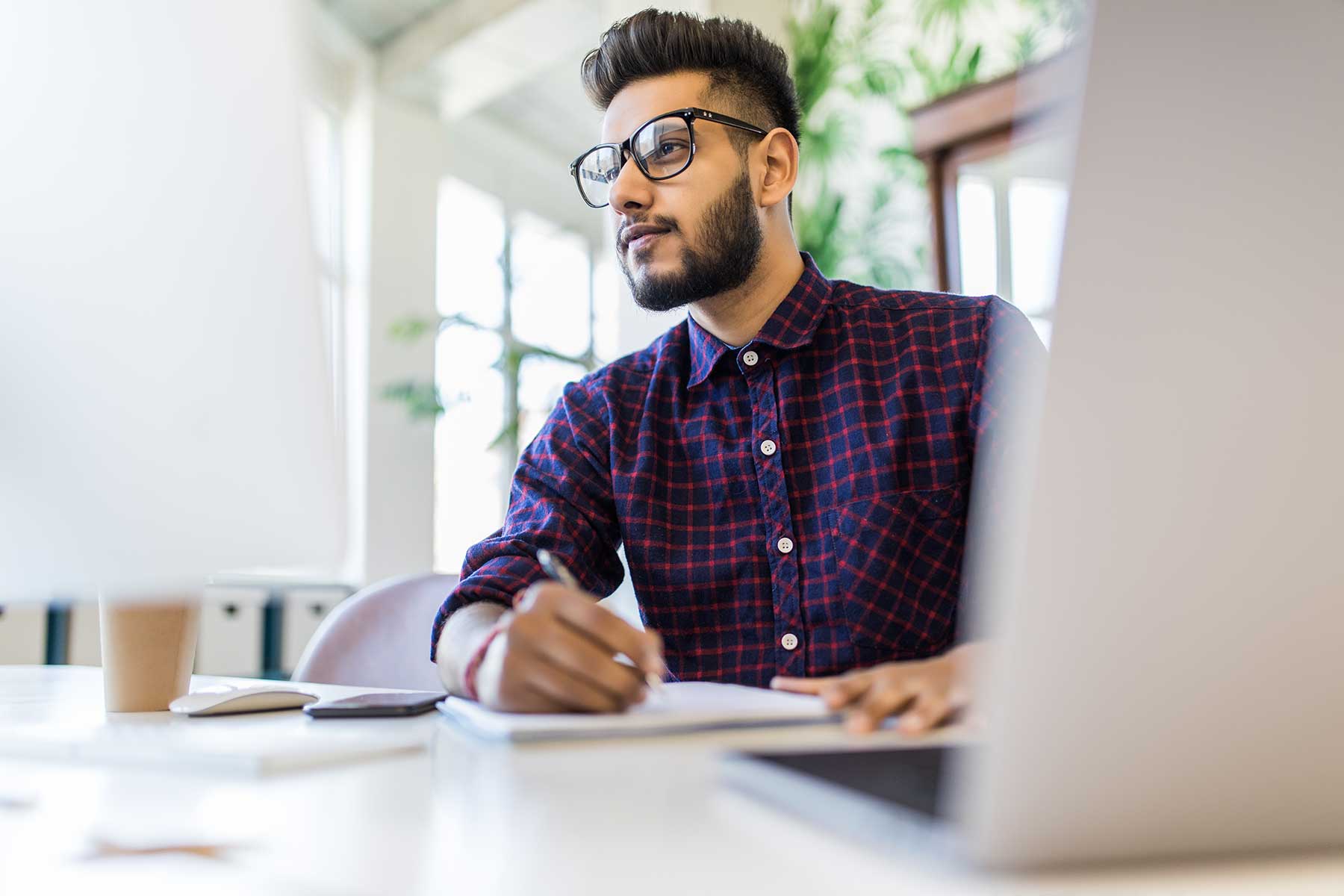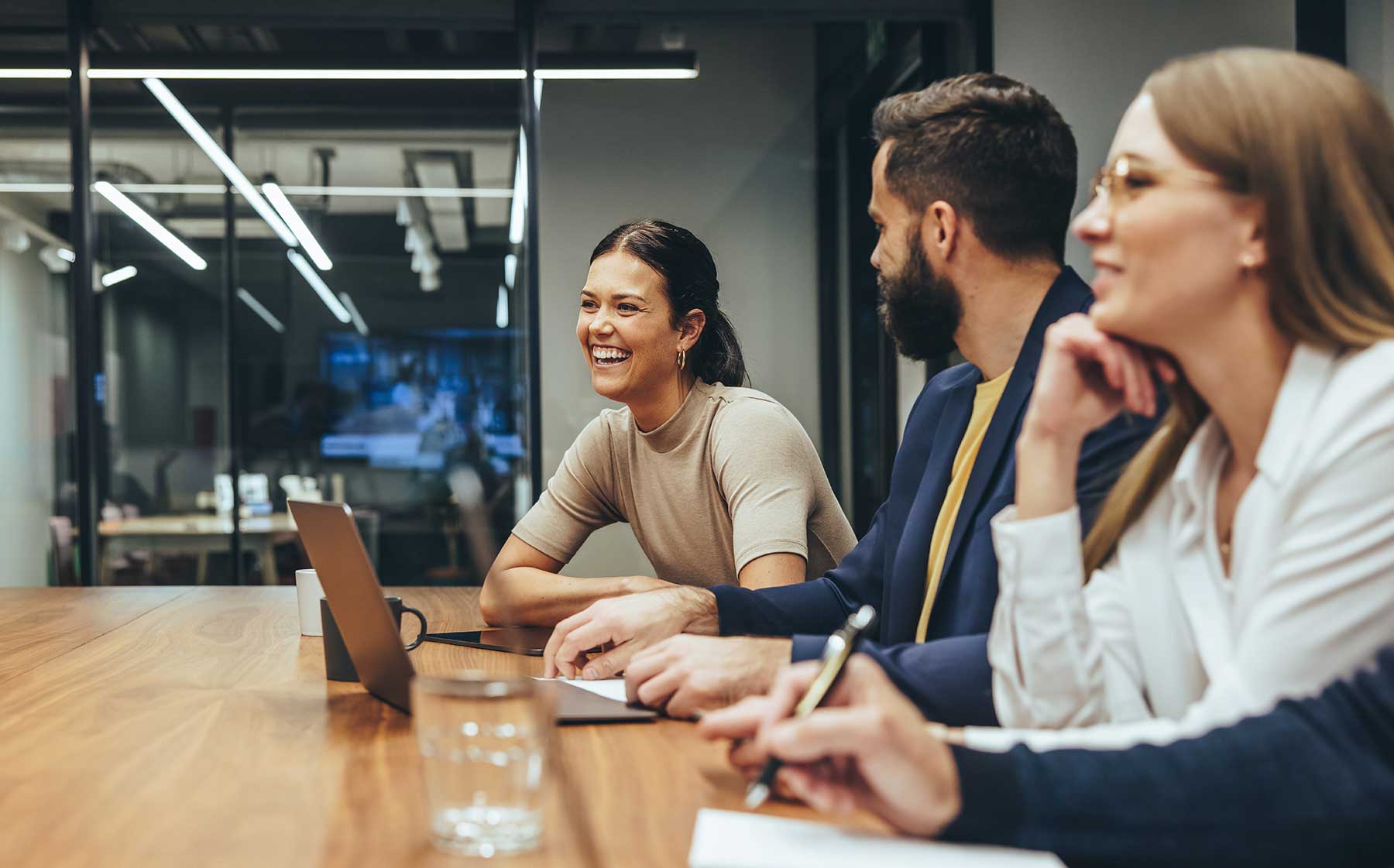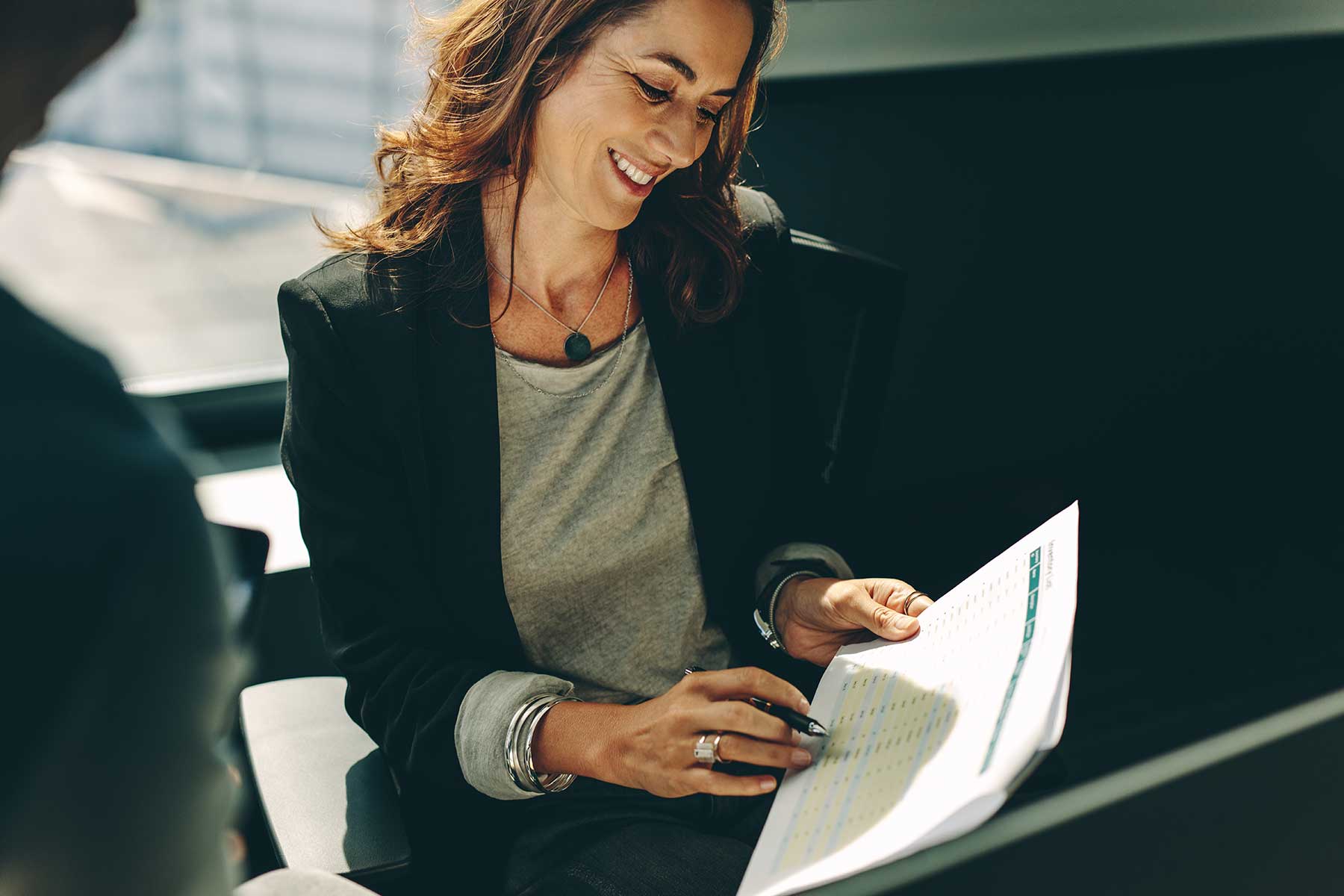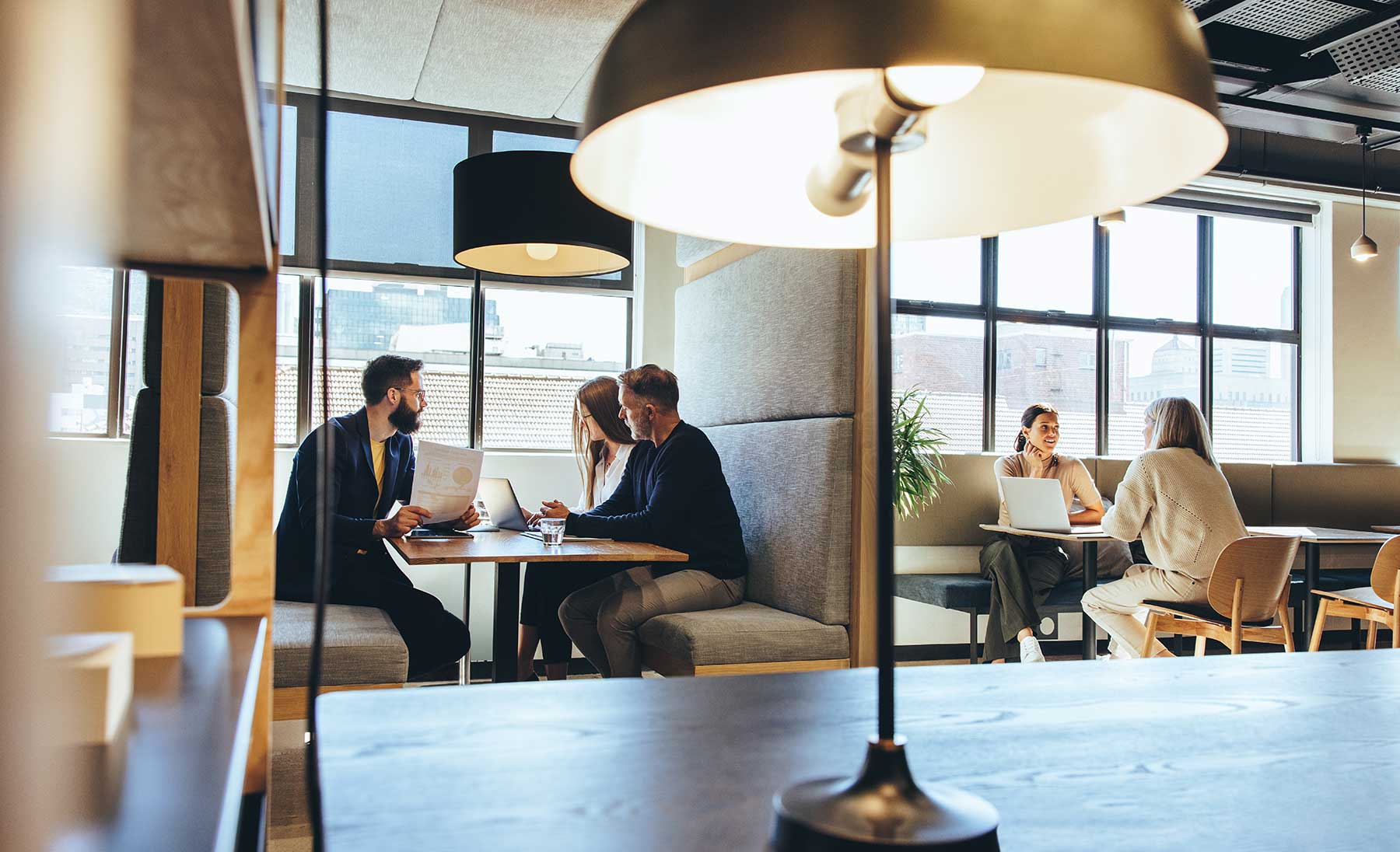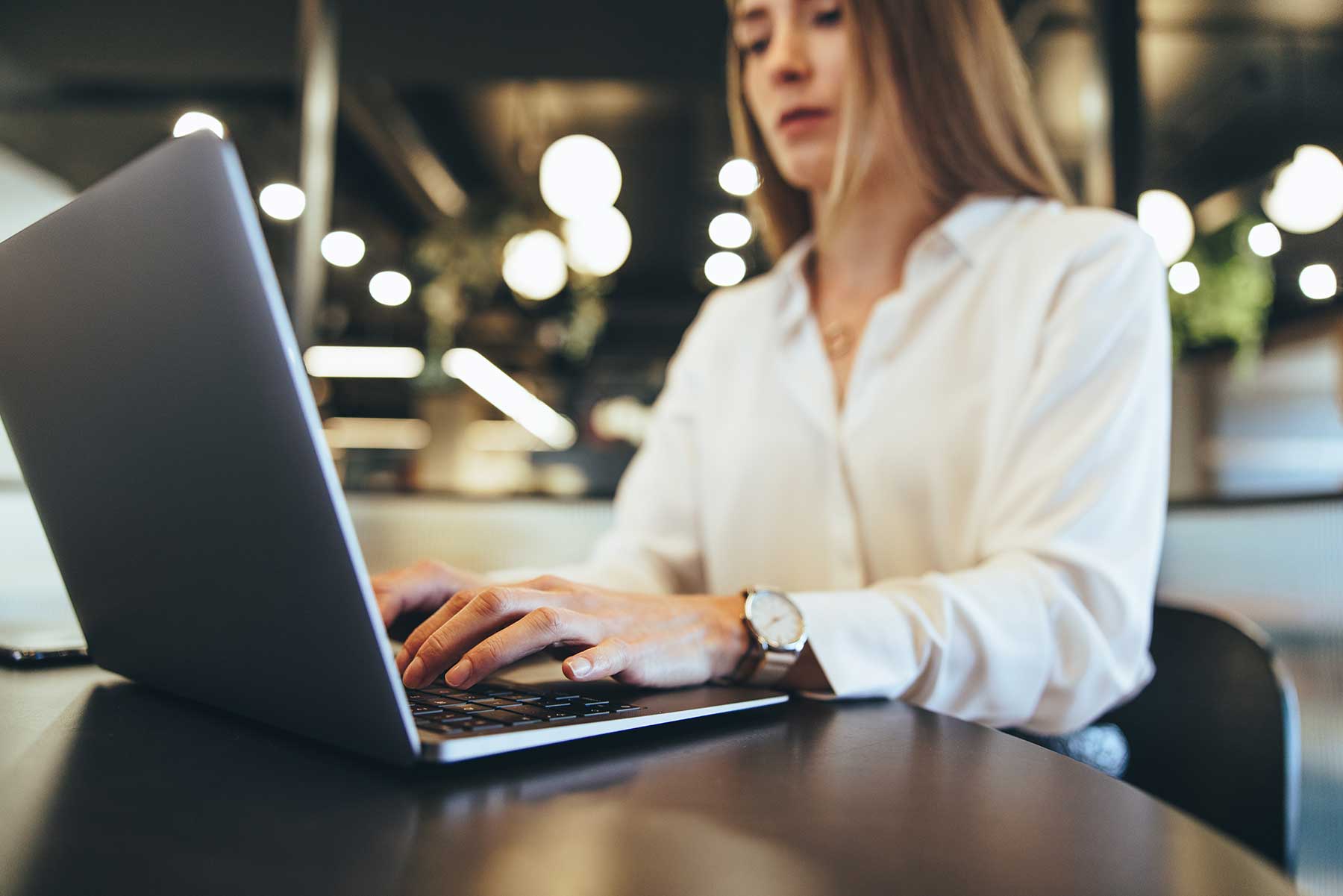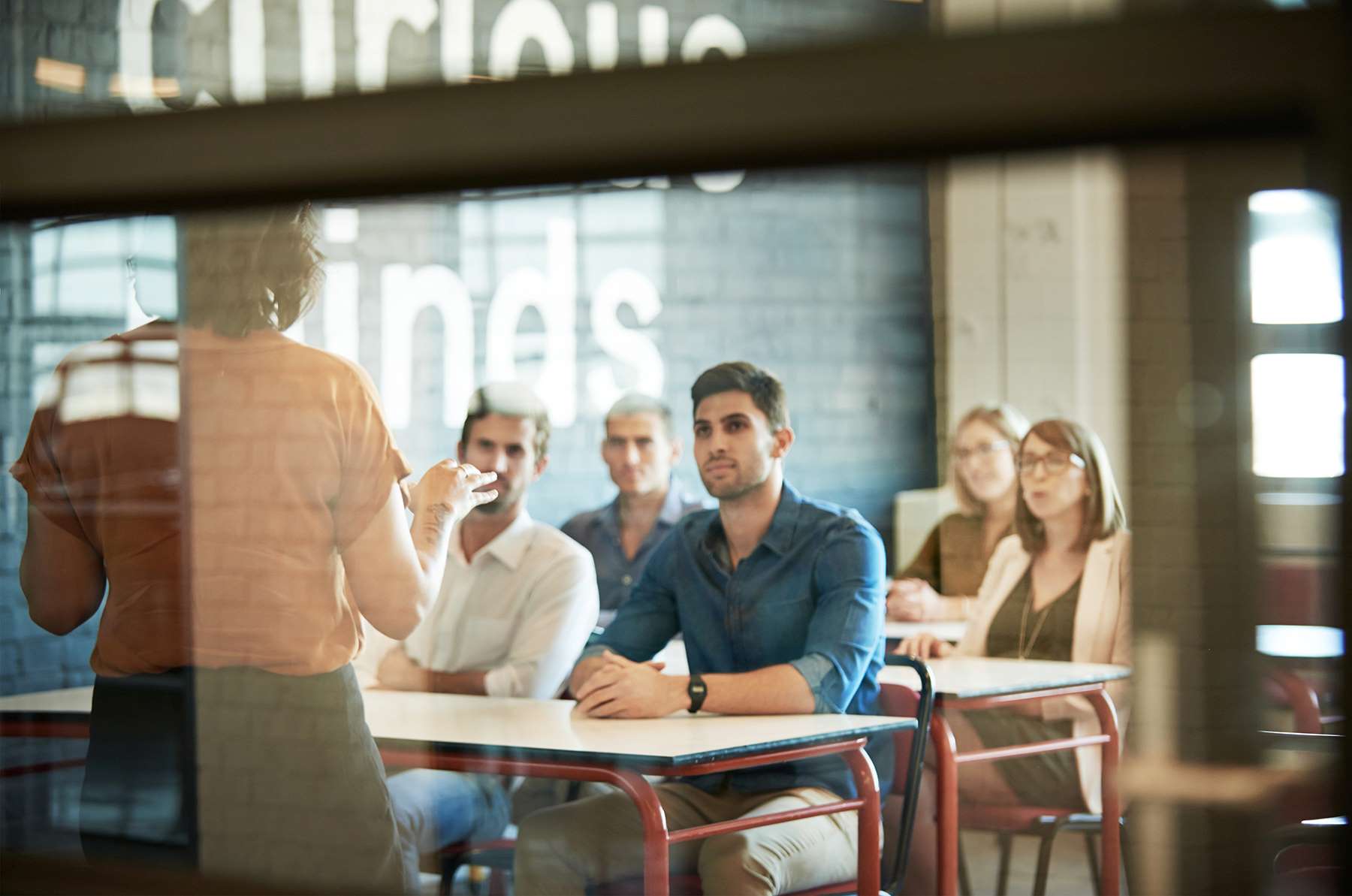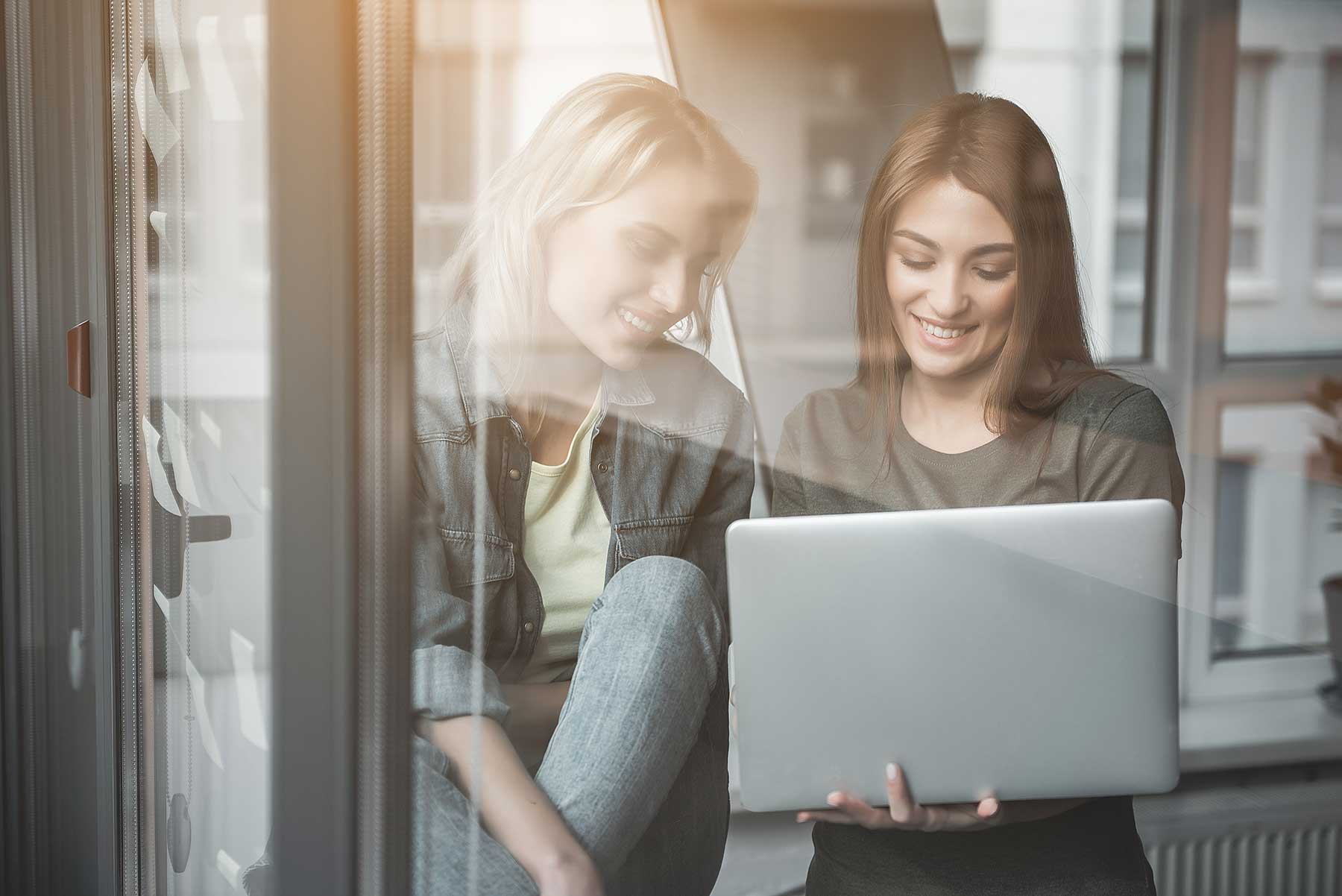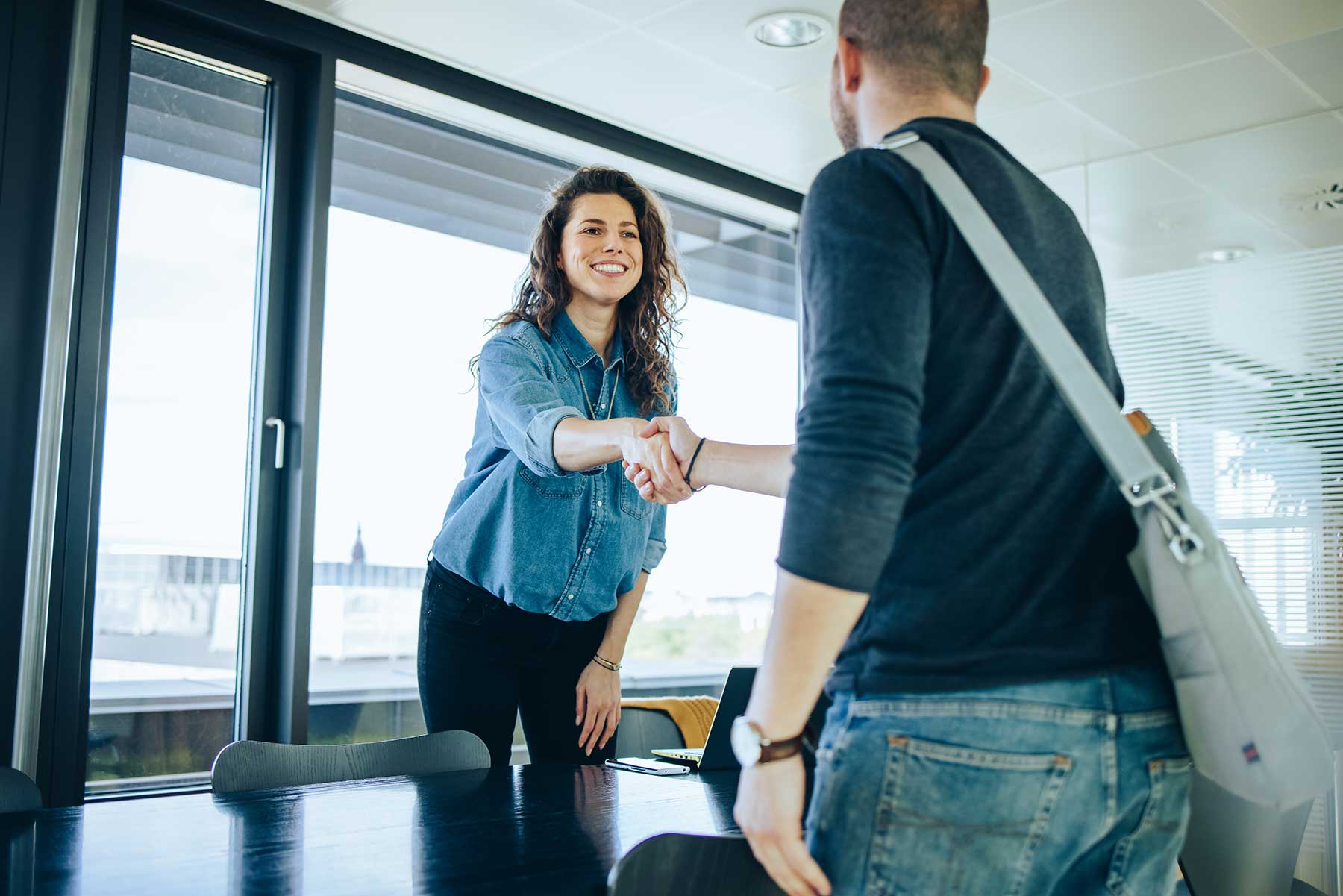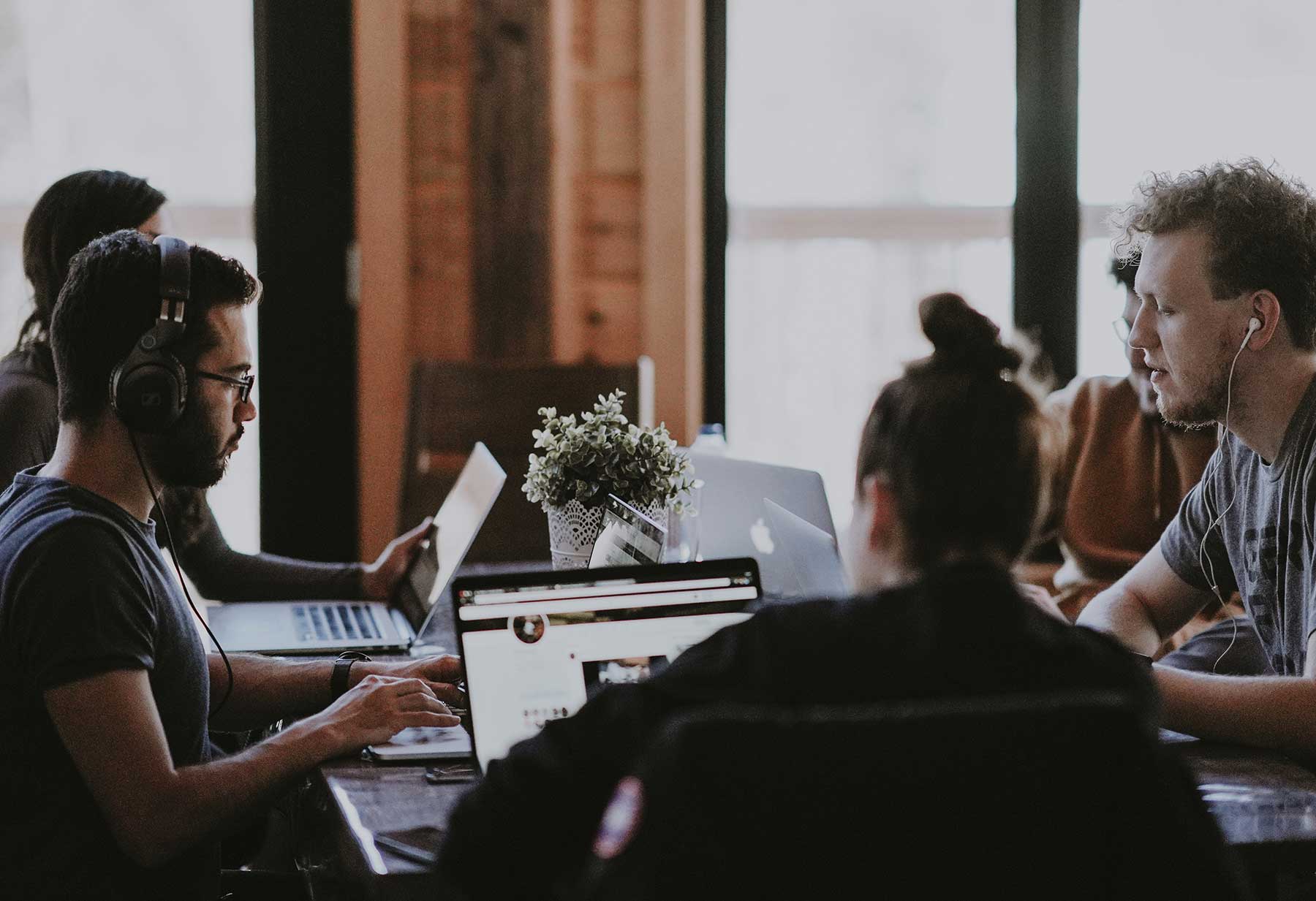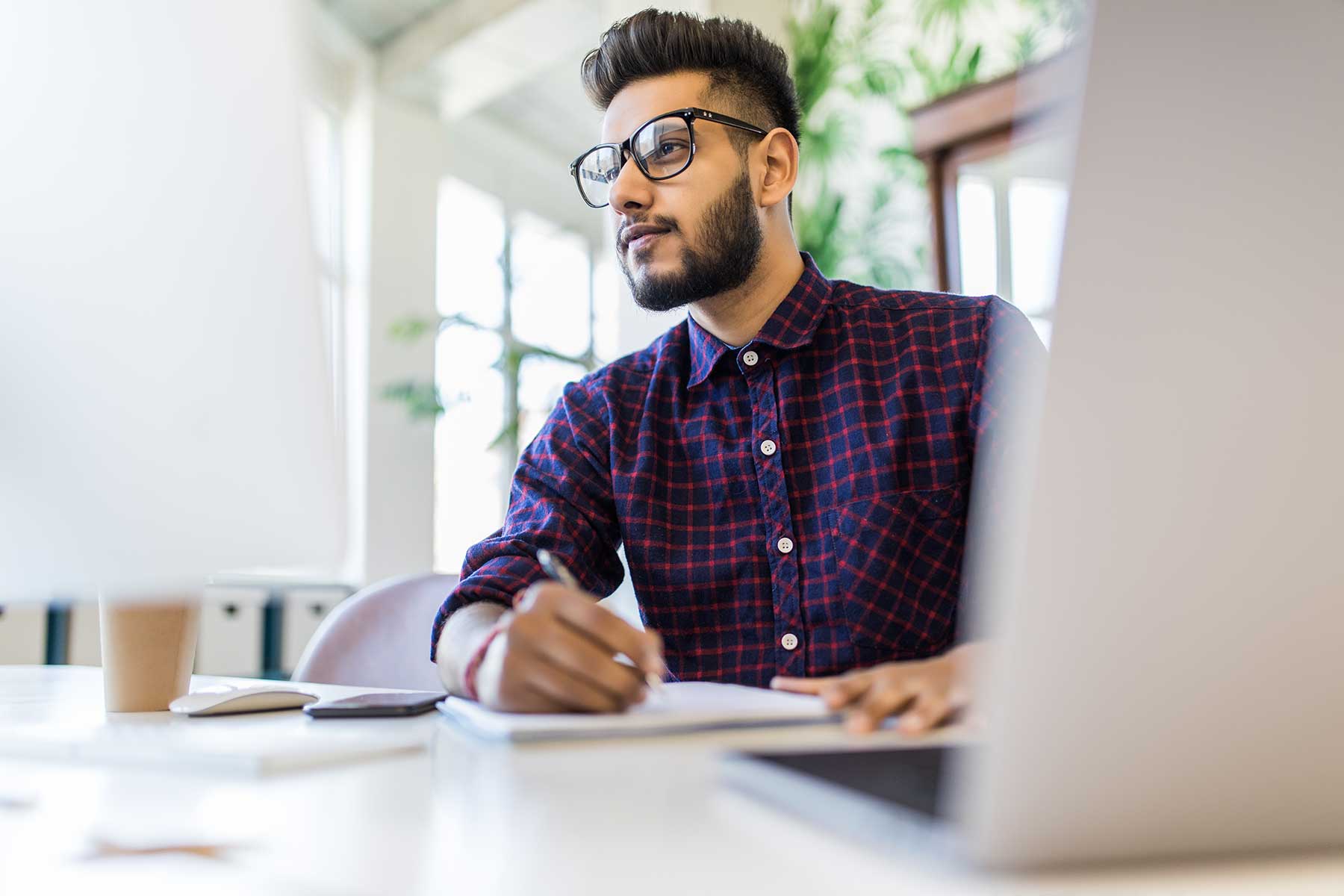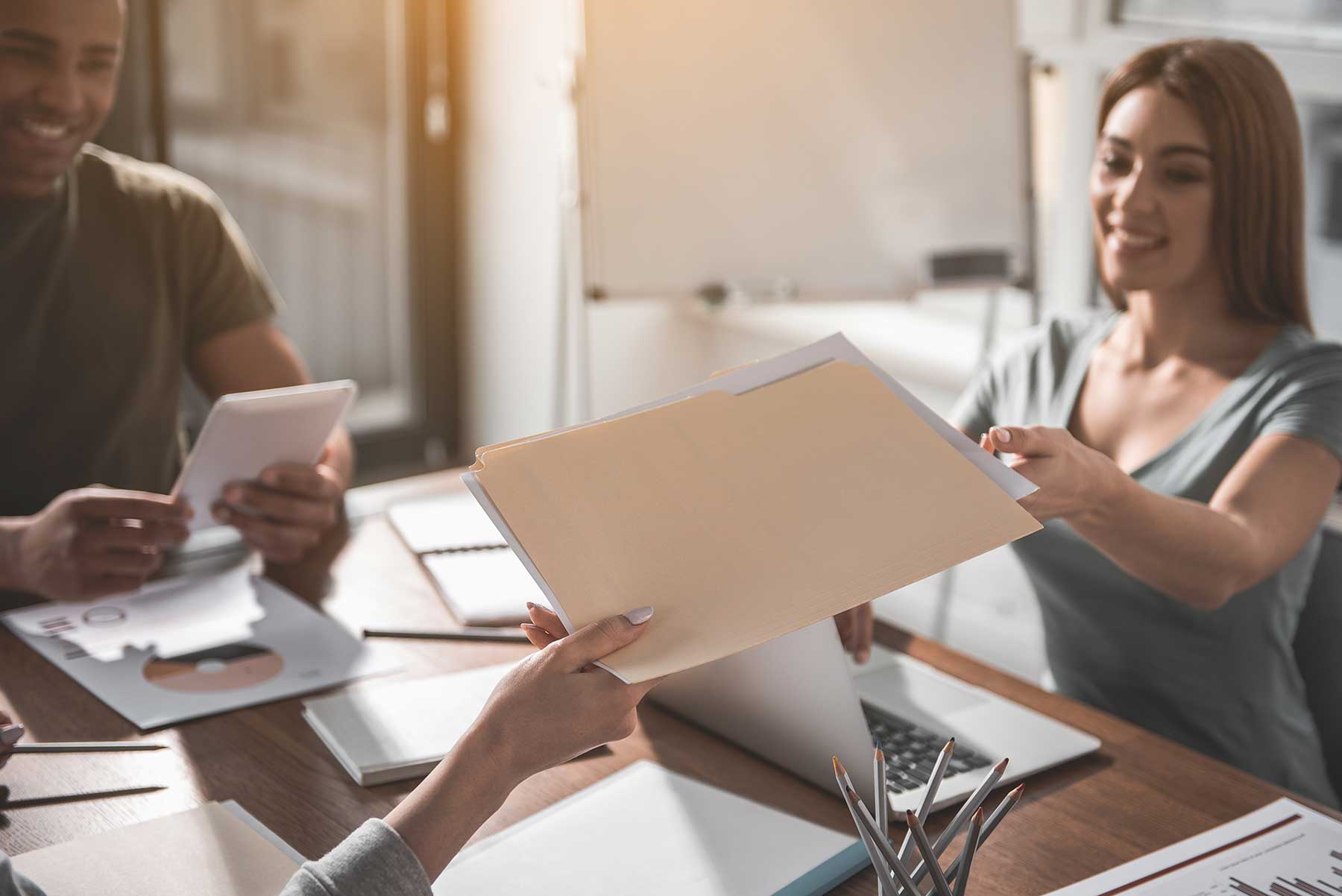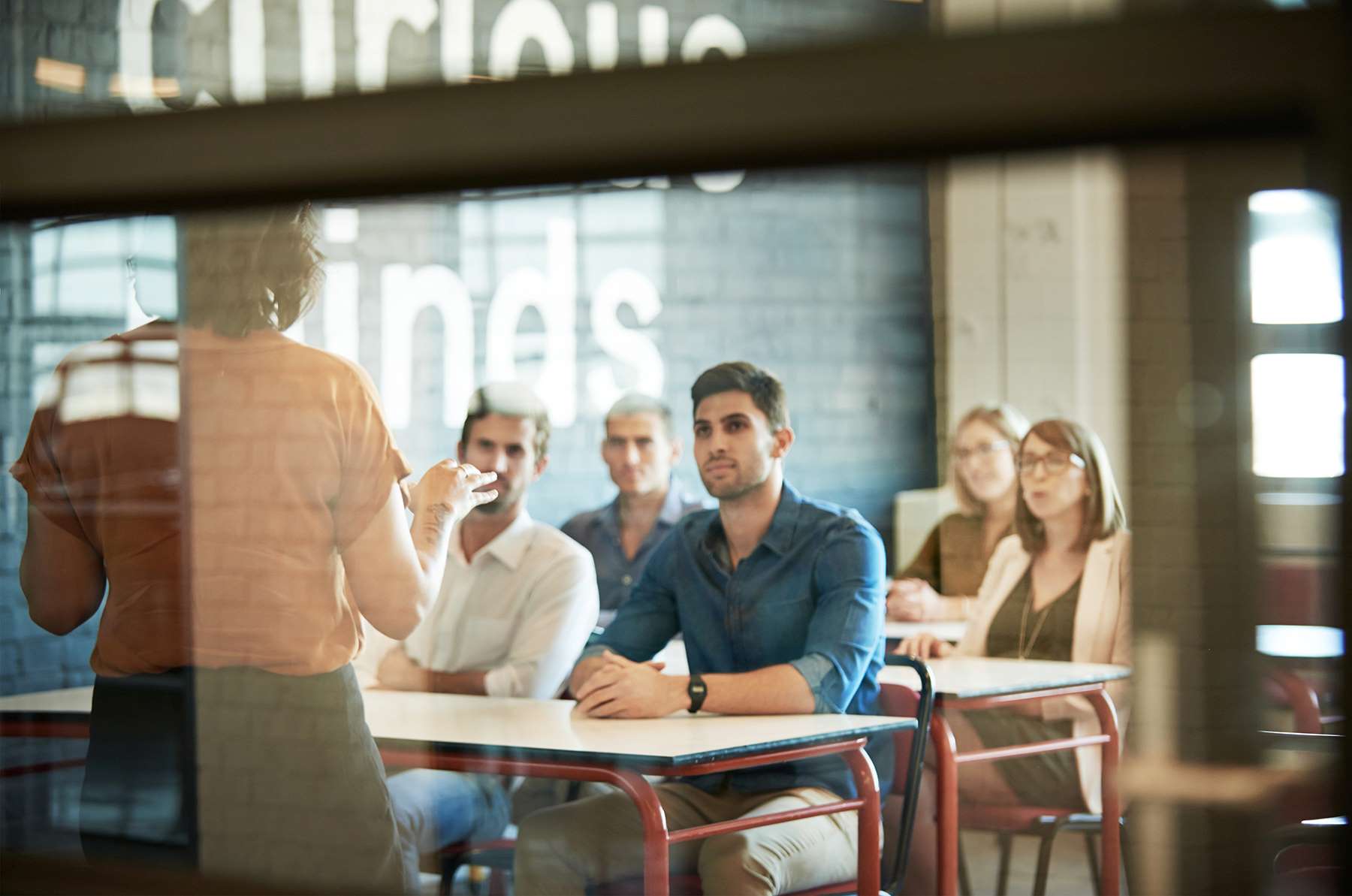 Job interview
Success in your job interview
After putting our

application file

advice into practice, you have now landed your first job interview. Congratulations! This step is crucial, because it is the very first impression you will make on your potential employer: you must be yourself but bear in mind a few fundamental points that will help you make this first meeting a real hit.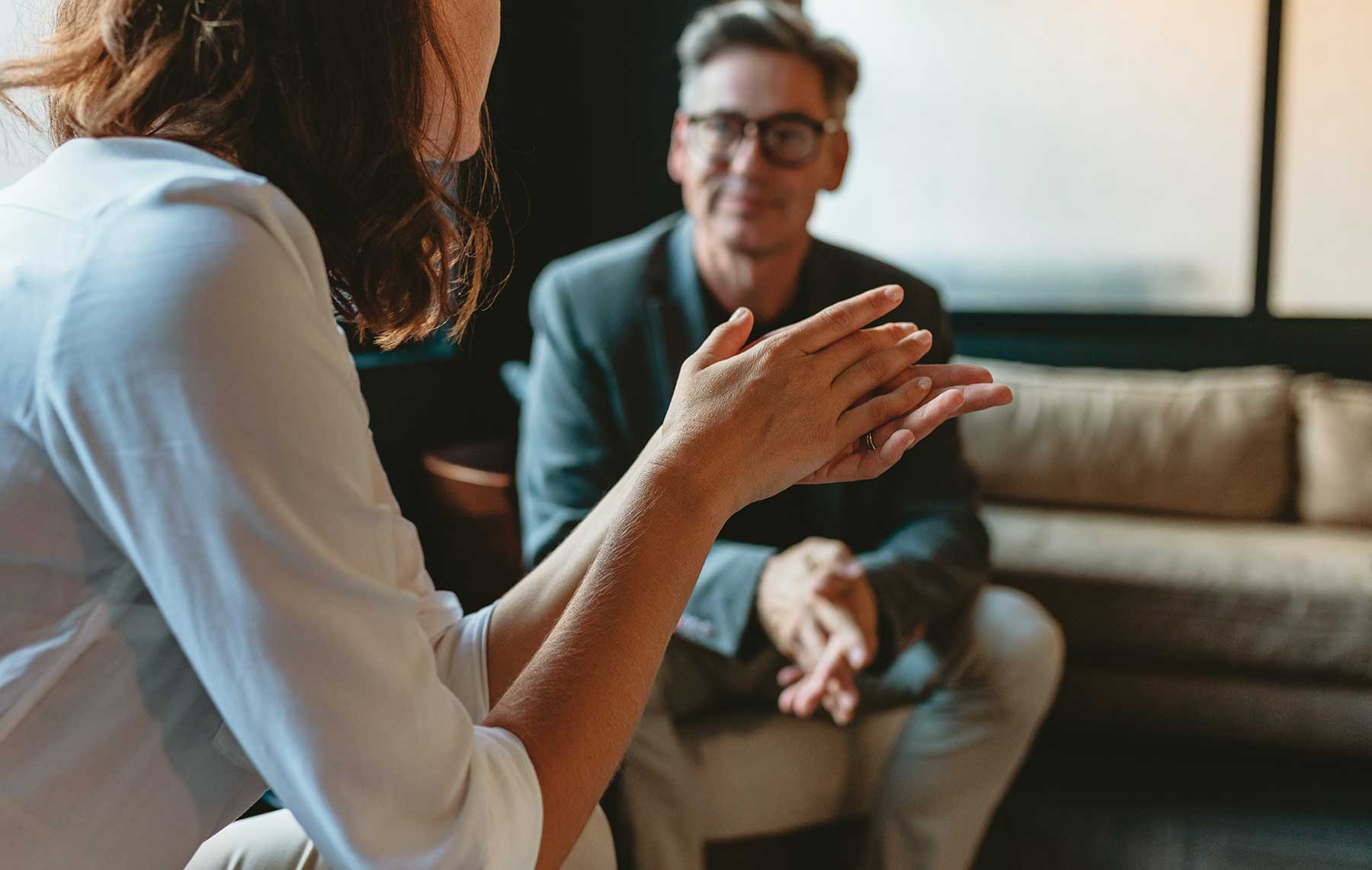 Research
The keys to a successful job interview
Research the company
Make sure you look into the company you've applied to: what are their policies? Their specialities? Their goals? Who are your contacts? What positions do they hold within the company? Don't cut corners. The more familiar you are with the structure, the more comfortable you will be during the interview.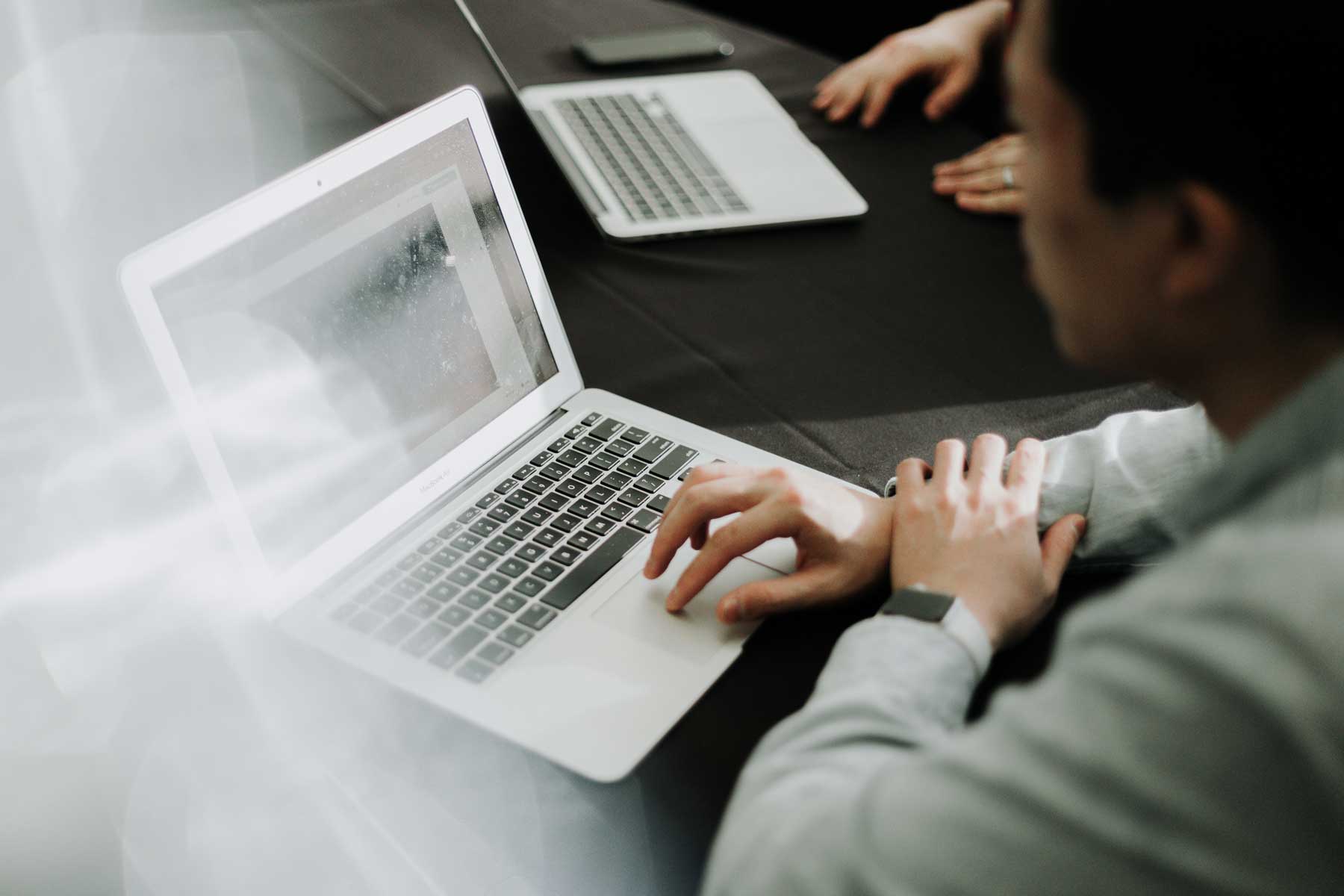 Prepare yourself
Prepare carefully
Having an outside perspective is very important when preparing for a job interview. Don't hesitate to do practice interviews with your friends, your family or even alone in front of your mirror. If you can, the best exercise is to film yourself during one of your simulations to see what you could improve in your presentation. It's not always a nice exercise, but it can be very effective in making you aware of your bad habits and what you could improve.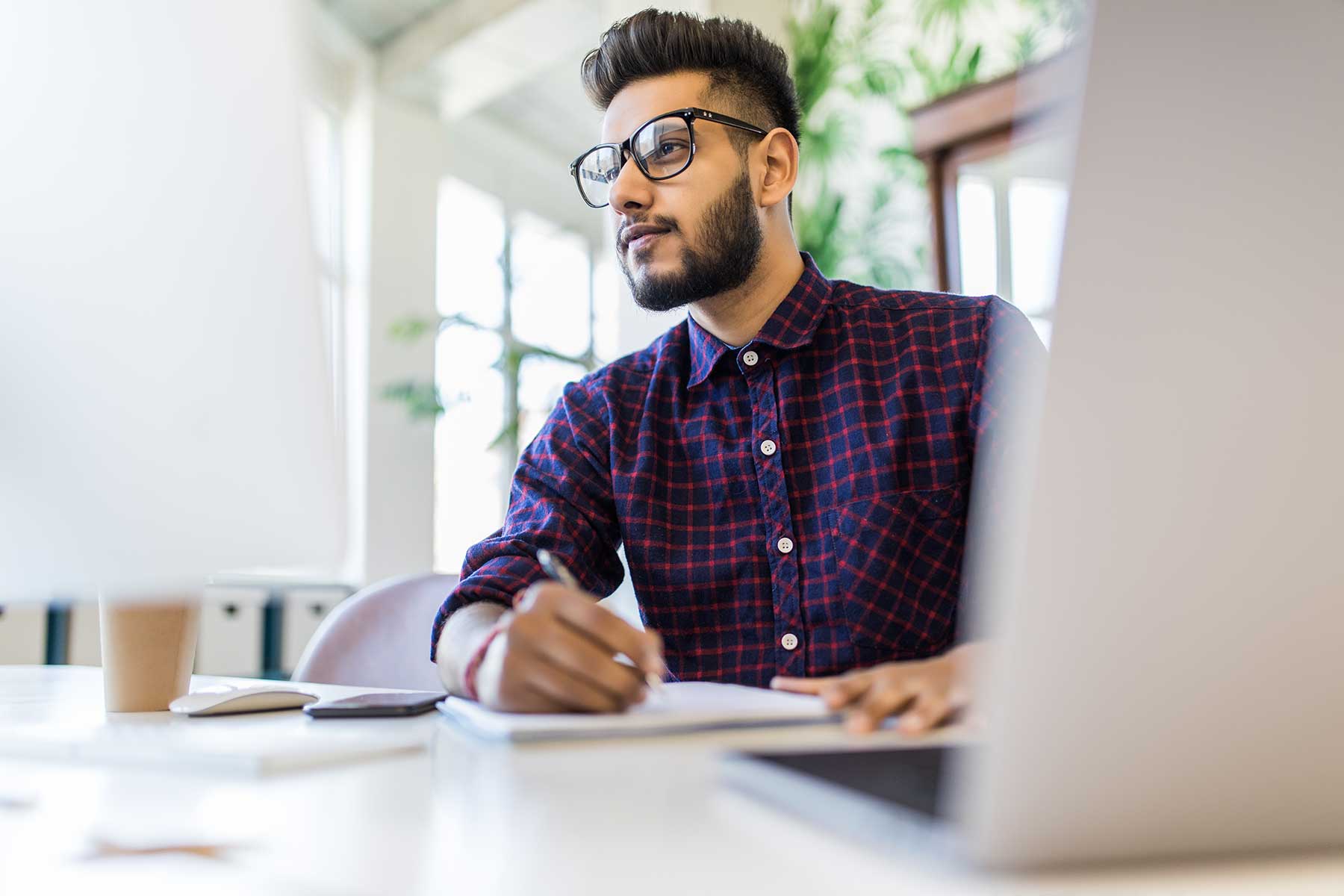 Anticipation
Think about questions beforehand
Your CV is the main source of information for the recruiter: make sure you reread it and prepare for any questions that you may be asked about it.

- Why didn't you complete this training?
- What have you learnt from these different internships?
- Why is there a gap of several months between these two professional experiences?
- What do you mean when you say you are "proactive"? How do you demonstrate this in your professional career?
- How do you justify these salary claims?

Be prepared for all eventualities and don't let stress get to you. It's your journey, you know it better than anyone, and if you're properly prepared, you should be able to answer any questions posed. Questions are a good sign; they mean that the interviewer is interested in your background.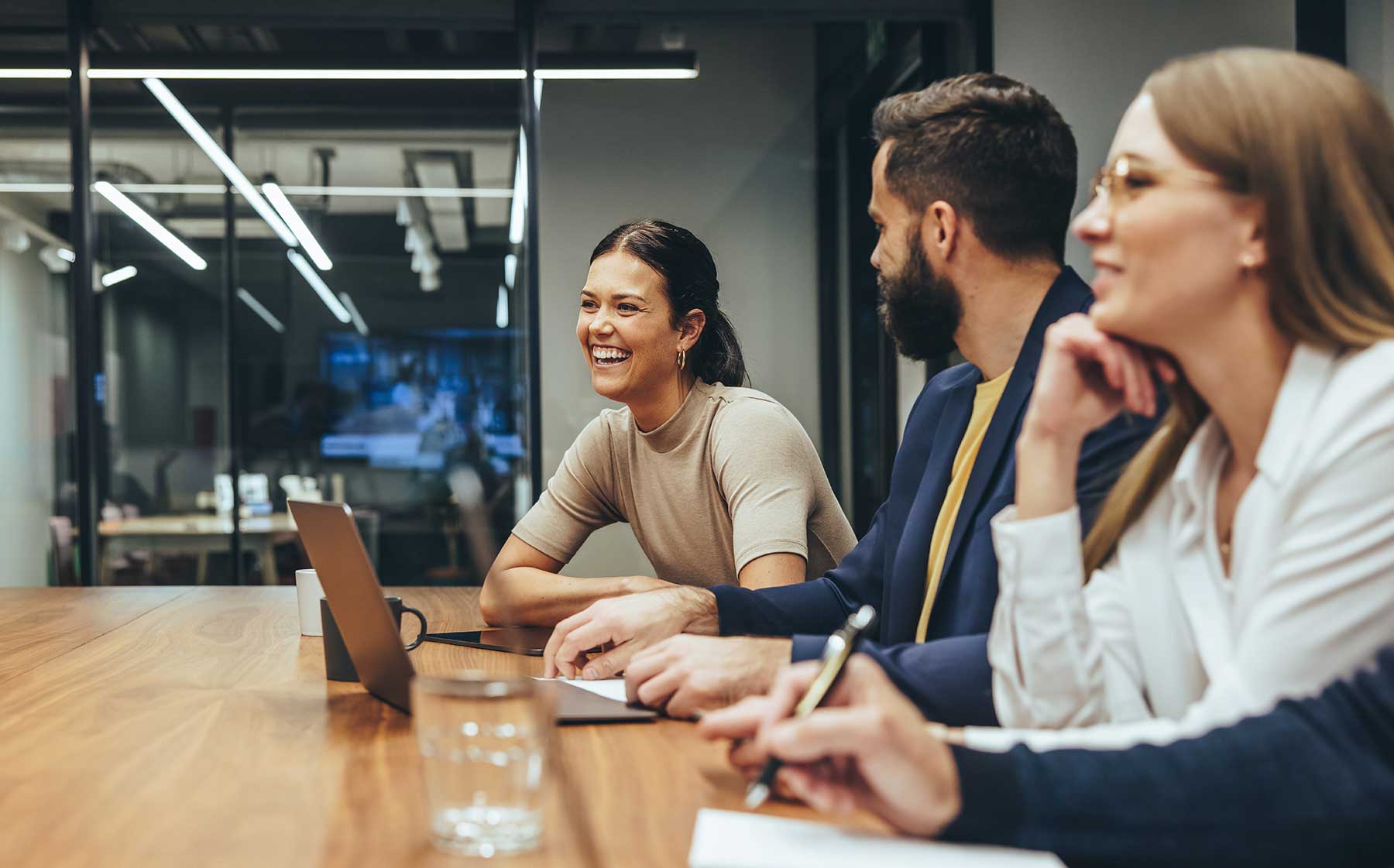 Listen
Listen carefully to what the interviewer is saying.
It's often tempting to want to talk about your whole career during an interview, so as not to forget an anecdote or an important fact. That's completely normal, but don't forget to let the interviewer lead the conversation, and for you to follow their prompts. Don't hesitate to be proactive and ask them questions about the position, the company and current projects. Avoid cutting off your interviewer and stay humble and courteous at all times. Your future colleague may be sitting in front of you; they will therefore be as attentive to your background as to your attitude and your personality during this meeting. Taking notes in the interview is also a good sign and attests to your interest in the position; it demonstrates your serious and professional attitude.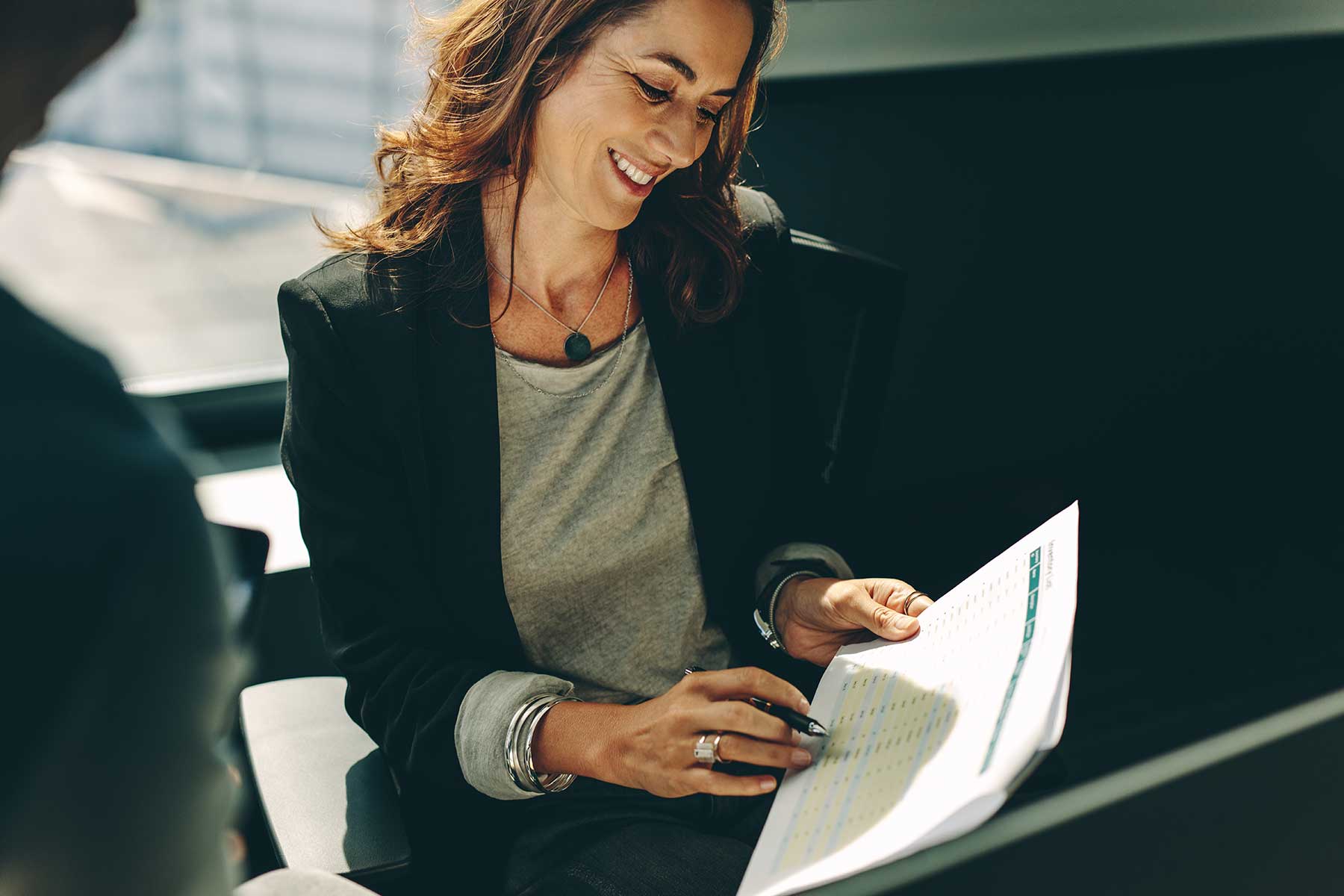 First impressions
Take care of how you present yourself.
First impressions are essential during a job interview, so make sure you wear a suitable outfit, which demonstrates your professionalism, without overdoing it. Your posture and your non-verbal language are also extremely important. Stand up straight, make eye contact and speak clearly. The self-confidence you demonstrate during an interview can really make a difference. This is also not the time to make a fashion statement: maybe leave your green eyeliner in its drawer next to your koala shirt and put on a more simple outfit which you feel comfortable in and which represents you.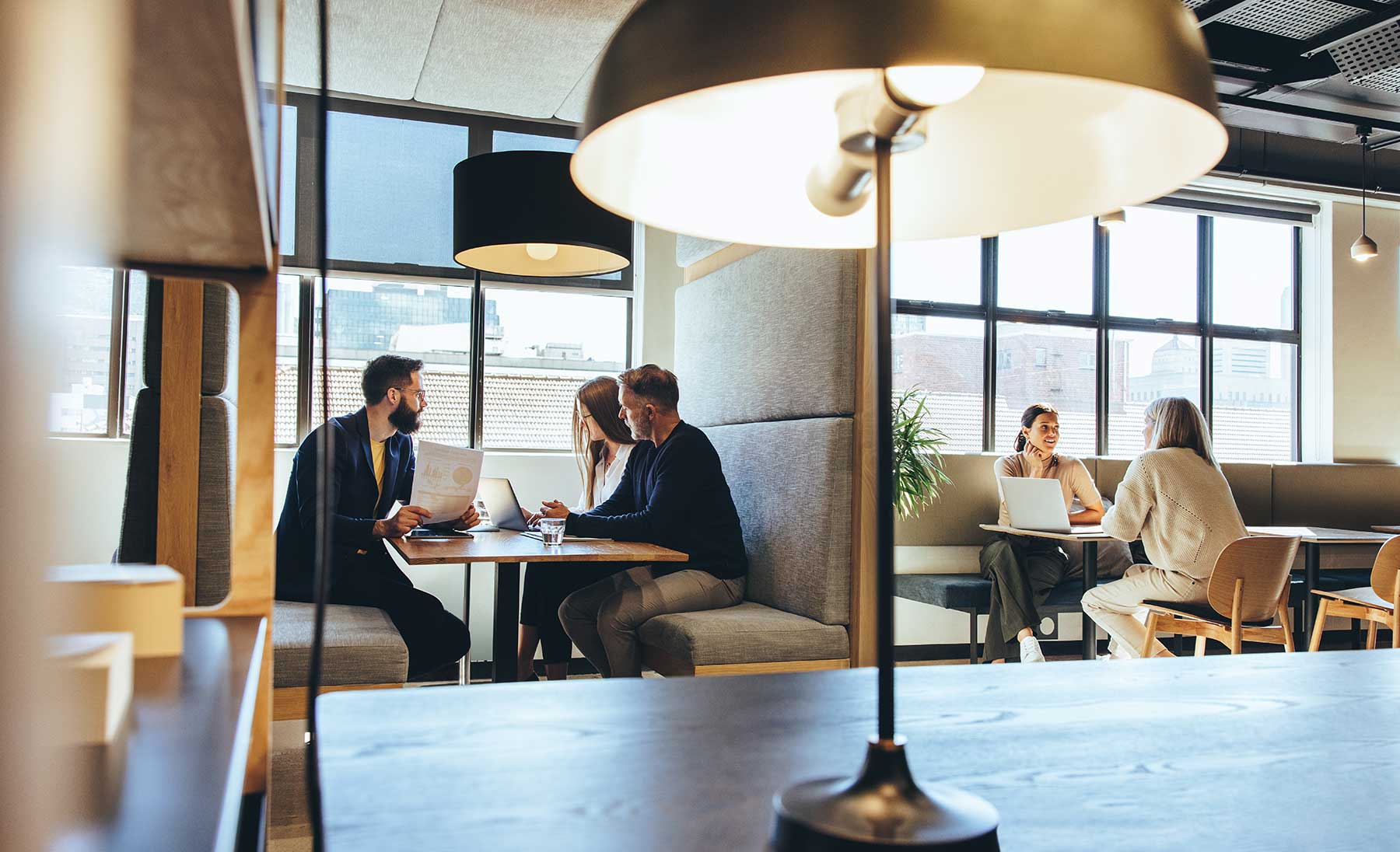 Distraction
Things to avoid during a job interview
Getting distracted
We can't reiterate enough how important non-verbal communication is during an interview. If you seem distracted or absent-minded, your interviewer will quickly notice and may assume that you're not interested in the position. Put your phone, watch or even chewing gum away in your bag and only take it out when you have left the venue. During the interview, you should only be focused on the people present; don't worry about the clock or a fly hitting the window next to you. Your concentration will be highly valued; it's a good indicator of your attitude in the work environment.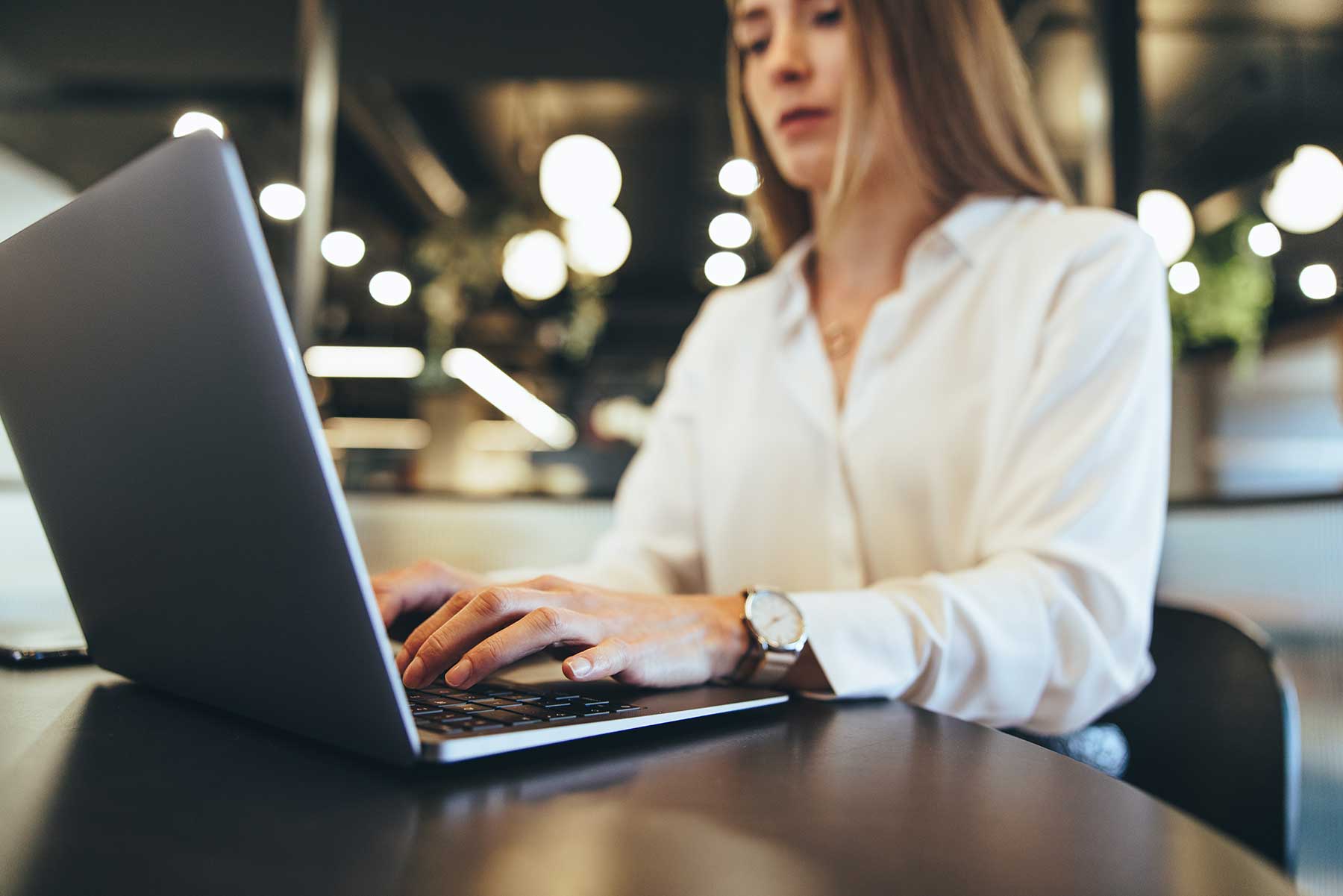 Loyality
Talking negatively about a former/current employer
The person in front of you may end up being your future employer, so what you say about your former managers or colleagues could potentially put them off. Loyalty is an important quality in the world of work, and even if you've had disagreements in your previous jobs, try not to bring these up and avoid giving superfluous details. You can use terms like "differences of opinion", "different vision" or even "work incompatibility" rather than directly criticising a former employer's behaviour or personality.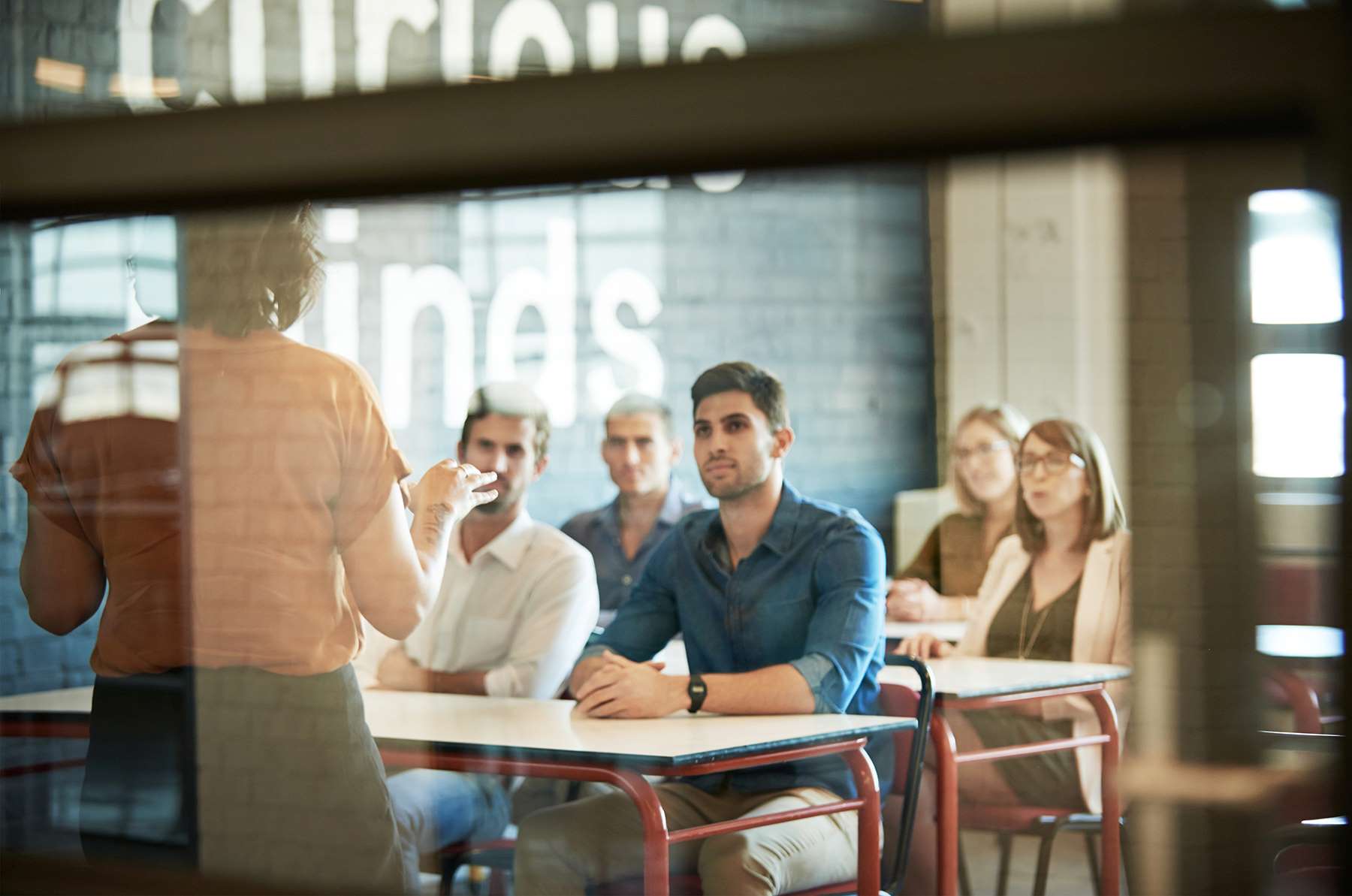 Weaknesses
Identifying "false" weaknesses
Often, one of the most dreaded parts of a job interview is talking about your strengths and weaknesses. As easy as it is to sell your strengths, it is sometimes difficult to pick out your real flaws, without them immediately discrediting you. It can be tempting to come up with a "false weakness" such as being a perfectionist or being someone who is too invested in their work, to the detriment of their private life. Instead, be honest and identify and talk about one of your real weaknesses, while adding that you are actively working to improve on it. For instance: "I am prone to stress, which can sometimes impact my work. However, I'm currently taking yoga classes to help me relax, and really working on taking things less to heart." »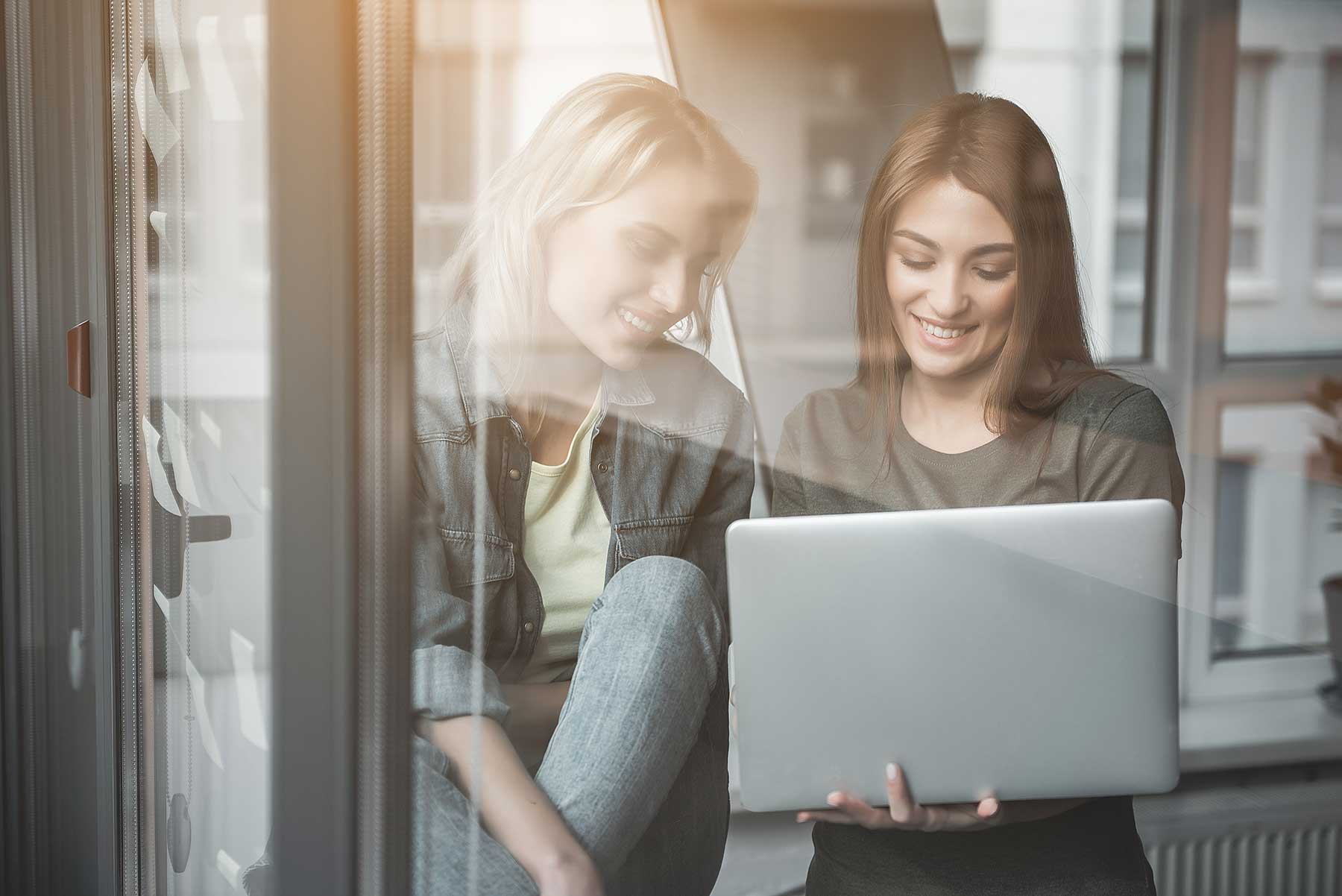 Becoming informal
Becoming too informal
Your interview is going well, the conversation is flowing, and your interviewer even cracks a few little jokes; it's a good sign! However, don't let this relaxed atmosphere make you forget why you are here, and your goals. Avoid being overly informal and letting your guard down too much. Remember that you're not here to make friends, but to sell your skills, and to be convincing. Avoid overly familiar language, slang words, insults or expressions that could be perceived as rude. Even if you feel very comfortable, avoid bringing up issues such as salary and vacation allowances: it will be up to the employer to do this in due course.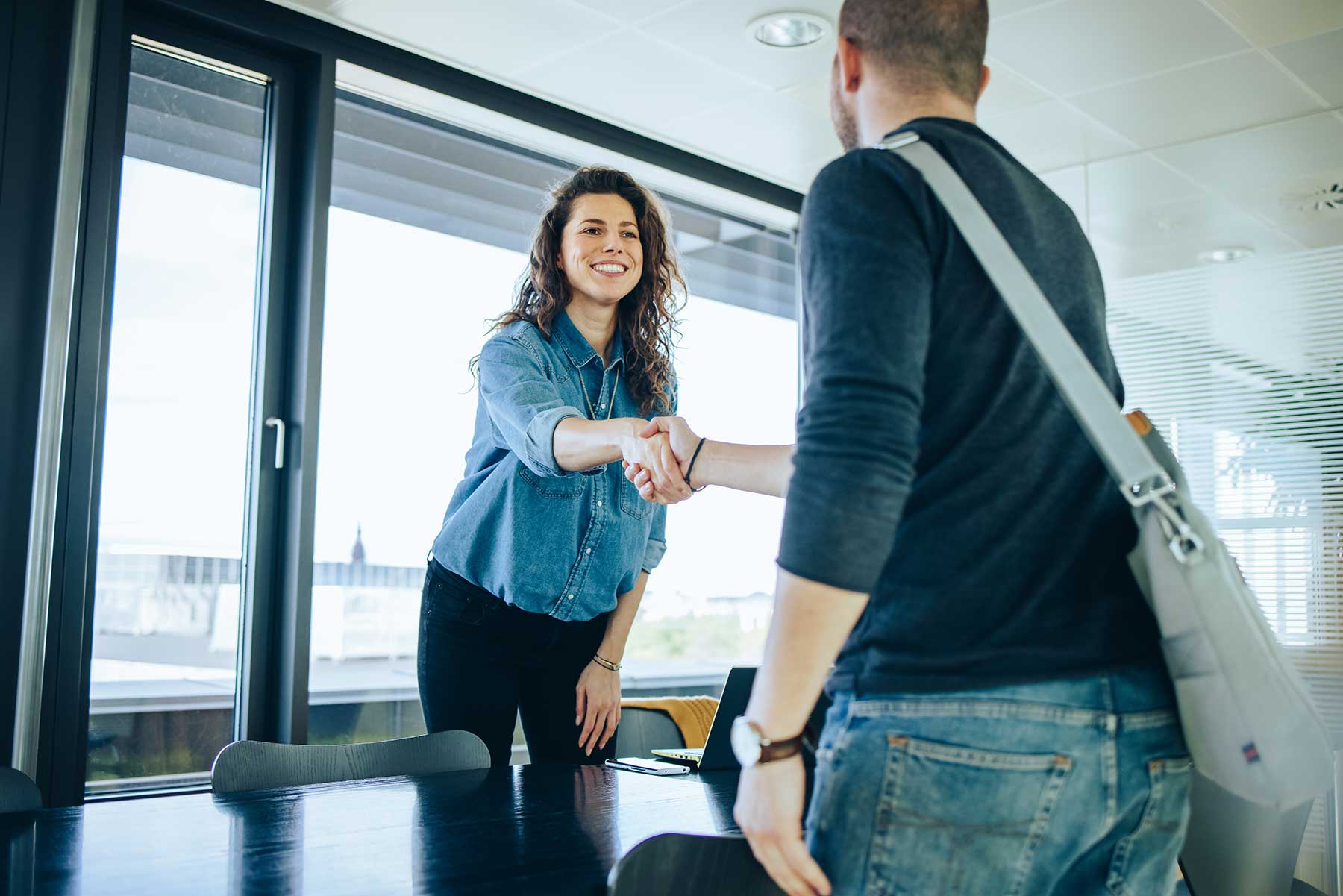 Being late
Being late
It seems obvious, but it is always good to remember that punctuality is essential for an interview. Forward planning is key, no excuses! If your appointment is in another city, aim to arrive there at least an hour in advance, even if it means waiting for a while beforehand. Don't be caught out by a train delay, or a traffic problem.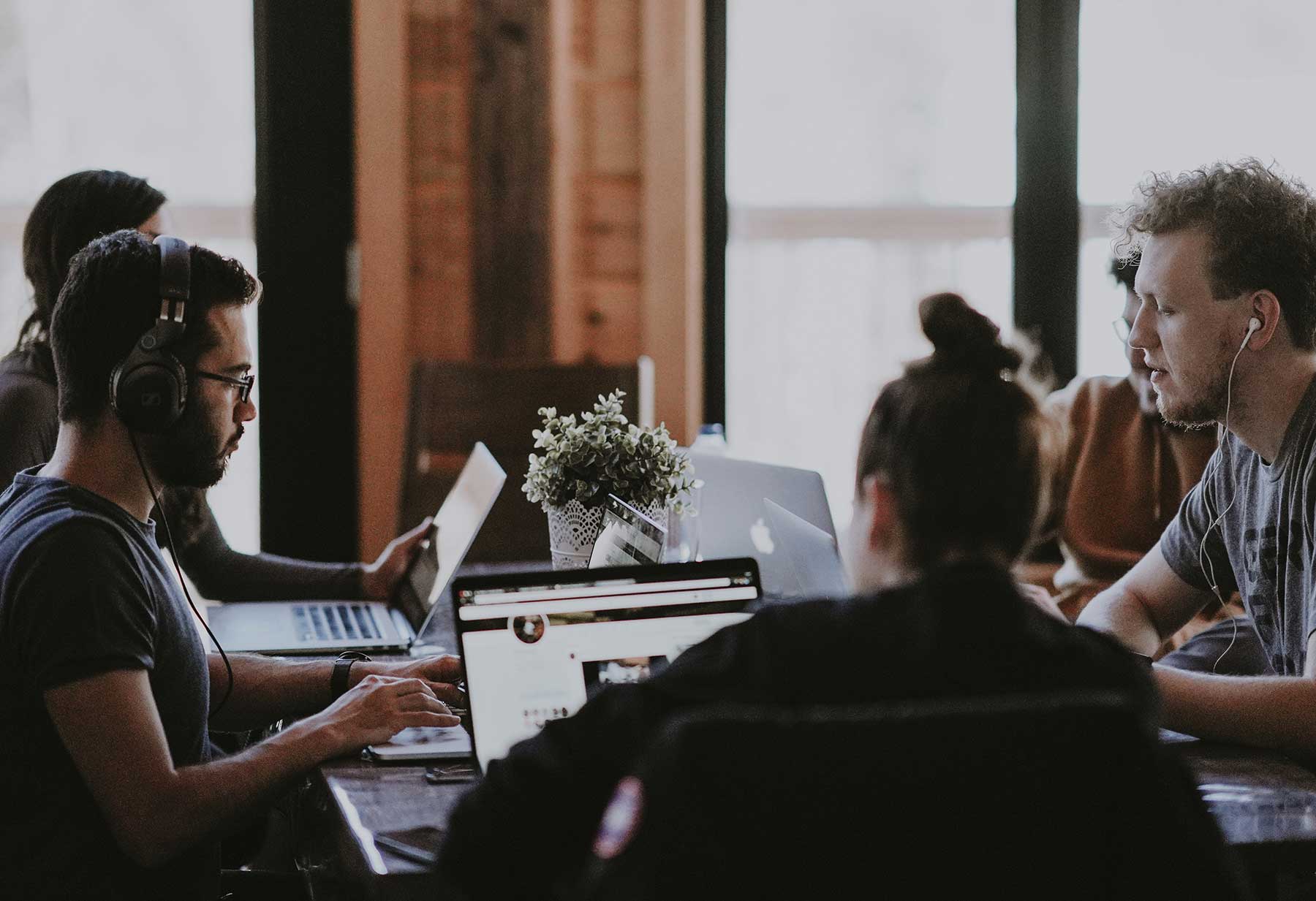 After the interview?
What to do after your interview?
Once the interview is over, don't just switch off! When you get home, you could send a few lines of e-mail to those present at the interview, reiterating your interest in the position and thanking them for their time. During the interview, you will probably have been given an approximate date for when you will be contacted. If you haven't heard back by the date indicated, you can call the company to enquire about the recruitment process and the status of your application. This will further demonstrate your motivation for the position, and your proactive attitude in taking matters into your own hands.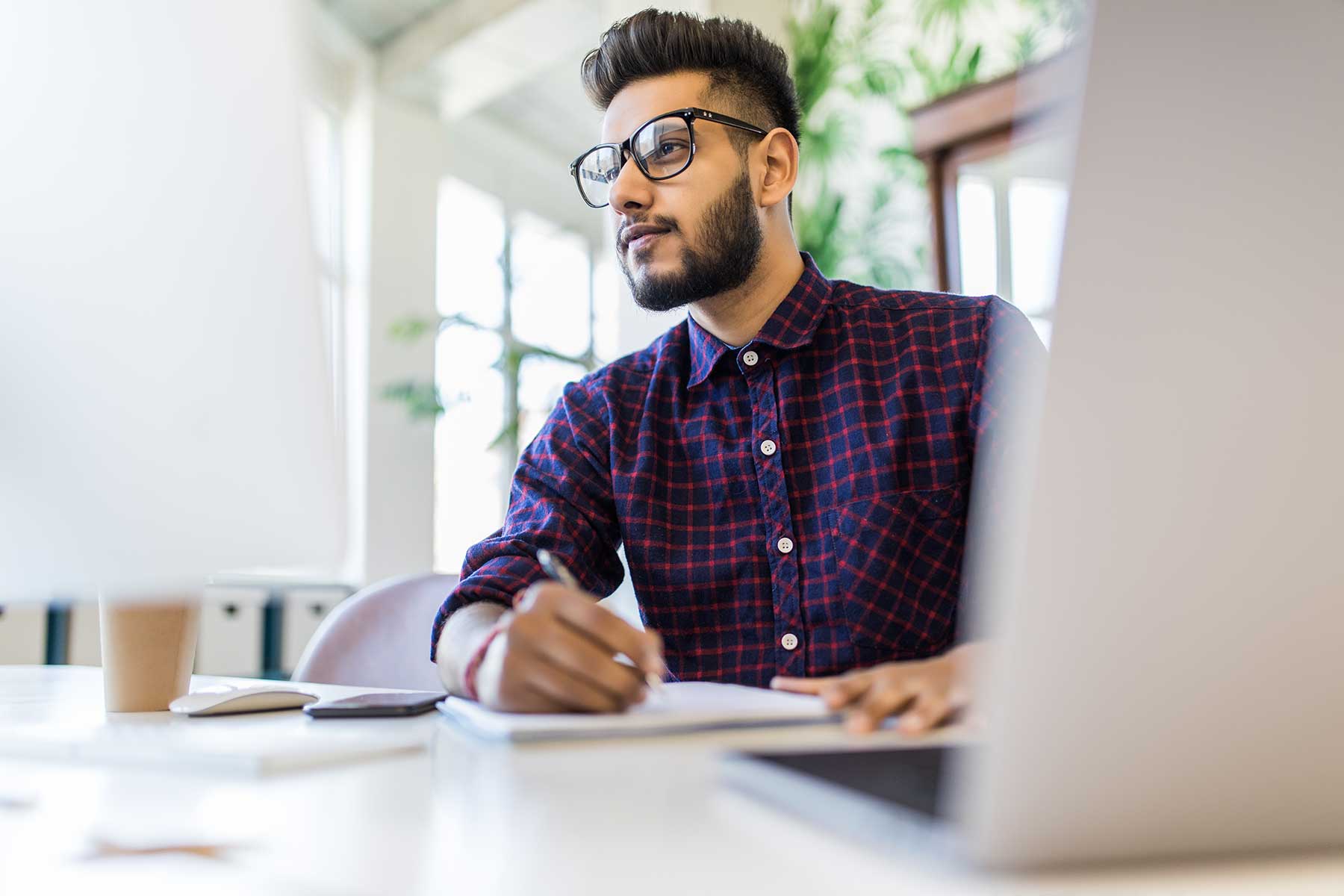 Negativ Answer?
What if the answer is negative?
Of course, this is bad news, but don't let that put you off. The job market is sometimes complex, and a failure does not mean that your application is bad, but simply that someone else was more suitable for this position. Take the time to scrupulously re-read your file to work out what could possibly have been lacking, then get ready to bounce back with a positive attitude! Failures are an opportunity to learn and move forward by being better prepared for next time. Don't lose sight of this and remember your strengths.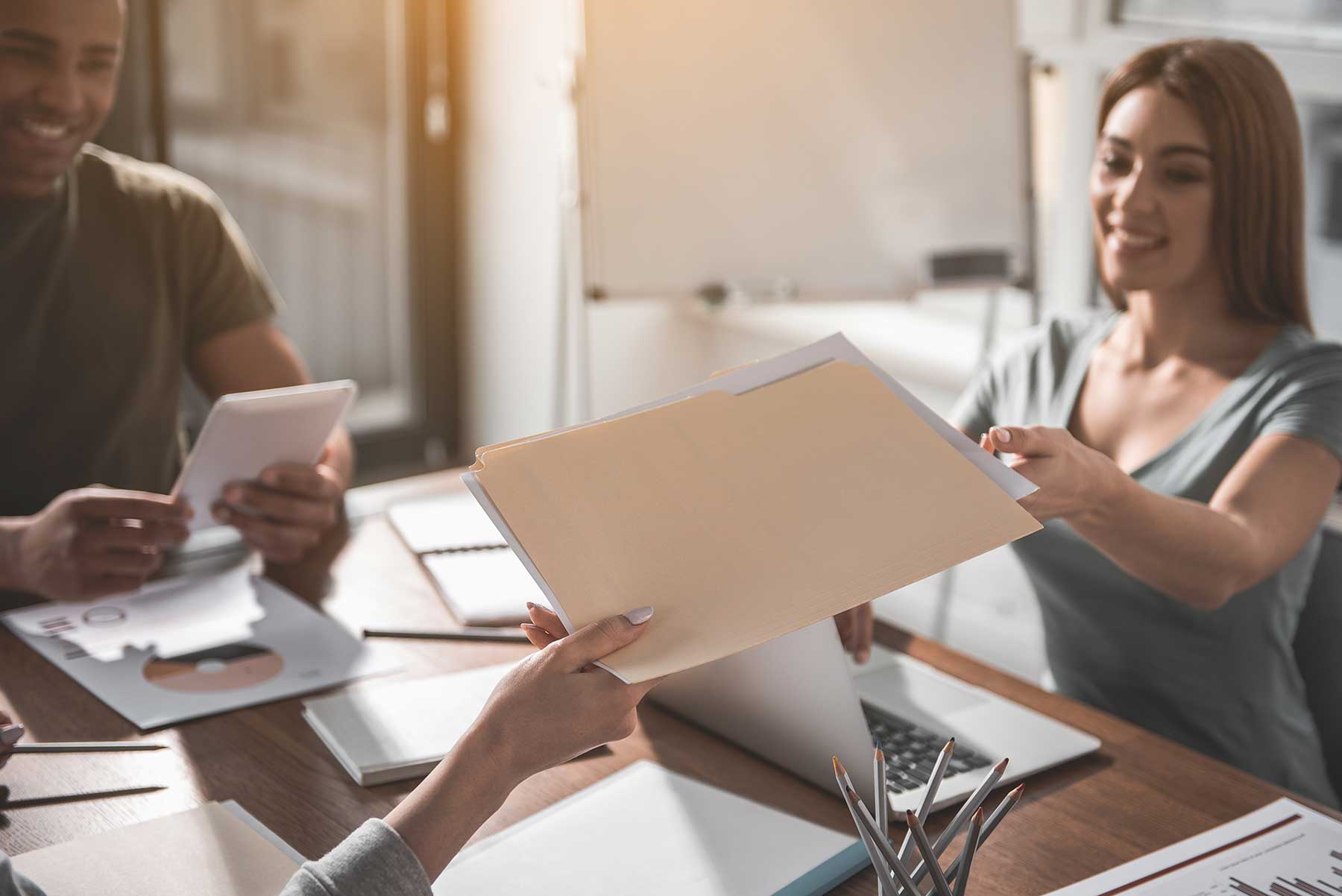 File completed?
Is your application file complete?